Rental luxurious 6 persons holiday home Luxlax in Lax Aletsch Arena Fiesch Switzerland
Availability, prices and online booking
mountains

100 km SKI SLOPE

home

120 M2

index

6 BEDS

layout

3 BEDROOMS

bird

2 BATHROOMS

car

5 MIN FROM GONDOLA

fan

SUSTAINABLE ENERGY

sun

LIGHT & LUXURY
LuxLax holiday home
Luxlax is a spacious 6 person south facing holiday house situated at the upper floor of a wooden apartment building at an altitude of 1100 meters on the southern slope in Lax, Wallis, Switzerland. Lax is renowned for its healing climate. The house is located in the Aletsch Arena near Fiesch and Binntal. The house has a big south facing (see plan) balcony, with a stunning view of the snowy mountains. On arrival your house will be nice and toasty warm with your beds already made. With its 5 star rating, Luxlax is very luxurious.
The Photo Gallery and Virtual Tour give you an impression of the holiday home and its surroundings.
The red train stops within a short walking distance to the house. The road to Luxlax is always snow free for easy access.
The energy supply is based on 100% sustainable resources
Aletsch Arena Fiesch
Within a couple of minutes by car or alternatively the free ski shuttle bus, the ski gondola of Fiesch can be reached. The gondolas of Fiesch and Betten brings you to the Aletsch Arena where 104 km of pistes are waiting for you. There is a 13-kilometer long toboggan/ski route that brings you right to the front door of the house. The Aletsch Arena has guaranteed snow and opens from early December until Easter. There are hikes and well groomed cross country ski tracks along the Rhône river. Highlight of the area are the Aletsch glacier and Binntal nature park that you can reach by walking from the holiday house LuxLax. Every season offers a variety of mountain sports from hiking to paragliding and mountain biking. Milano and other Italian lakes such as Lake Maggiore and Lugano, are a 2 hour car trip or train ride away.

AMENITIES
These are the facilities LuxLax is offering you
3 spacious bedrooms
6 made up beds
2 bathrooms with toilet
Bath & shower
Floorheating
Big balcony on the south

Show more amenities

2 parking lots
Elevator
Fast Wireless internet
Digital Radio and TV
Dishwasher
Washing machine & dryer
Oven & magnetron
Barbecue & and fireplace
Playground and table tennis
Train at 100 m
Shop with fresh bread
Ski & bikken room
Anti allergic
Pets not allowed
Smoking not allowed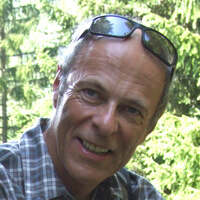 LOUK
It's always good to get positive feedback from our guests who have stayed in Luxlax. For me, I enjoy the 4 seasons, peacefulness, mountains and activities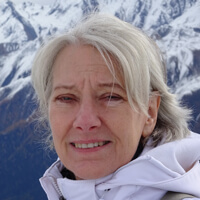 MARJOLEIN
Nothing is better than arriving in Luxlax after a busy week of work and a long drive. Luxlax and its surroundings always surprise our guests
star
5

STARS

Swiss National Tourist Office
like
100

KM

Snow w ski slopes
sun
300

DAYS

Sun in Wallis
download
13

KM

Toboggan run
flag
1100

Meter

Altitude LuxLax
signpost
9

Hours

Distance from Netherlands
clock
60

Minutes

Distance from Italy
scaleup
4

seasons

Holiday
REVIEWS
Read what guests wrote about LuxLax
Het appartement is perfect gelegen, heeft alles wat je nodig hebt en is een heerlijke thuisbasis na een dag wandelen. Een eerste kop koffie op het balkon in het zonnetje, een ruime keuken om s'avonds te kokkerellen en een uitzicht dat niet gaat vervelen.
Servé, Ilse, Jesse, Roland en Kirsten
-

September 2020
Wat een top appartement en een veelheid aan dingen is hier te doen. Dankzij jullie tips en gedetailleerde beschrijvingen hebben we veel tochten kunnen maken om vervolgens weer thuis te komen in dit heerlijk zonnige en centraal gelegen verblijf
Annemiek & Hans
-

August 2020
Wir verbrachten eine sehr schone Ferienwoche in Ihre ausgezeichnet eingerichteten Ferienwohnung. Wir haben uns sehr wohl gefuhlt und die Zeit bei prachtvolles Wetter in der wonderschonen Gegend genossen
Regular
-

July 2020
Wir haben einen Wundervollen " Skiurlaub" ohne Skifahren verbracht - Cofid 19 kam uns in die Quere. Nichtsdestotroz haben wir eine wonderschone Woche verbracht. Wir haben uns in Ihre Wohnung extreem woel gefuhlt uns uns in die Gegend verliebt
Isabella
-

March 2020
Het skigebied is super bereikbaar. We hebben werkelijk genoten van de korte treinritten in de alpenexpress en dan zo hup het luxe gondeltje in
Matthijs
-

Febrary 2020
Alles hatte super geklappt. Guido hatte uns sehr nett empfangen. Wir hatten eine schöne Wanderwoche in der sehr gut ausgestatteten Ferienwohnung LuxLax. Herzlichen Dank!
Jens
-

June 2019
LuxLax is a great apartment! Very clean, roomy, nice location, good amenities, clean and tastefully decorated. Would recommend for people looking to take advantage of the amazing surroundings.
Will
-

March 2019
Wir wurden von Guido und seiner Frau sehr herzlich begrüsst, dass sind ganz tolle zuvorkommende und hilfsbereite Gastgeber. Ich wahr mit meiner Familie 6 Pers. in Lax eine Woche in den Skiferien. Das Aletsch Skigebiet ist super wunder schöne Bergwelt und sehr gute Pisten. Wir werden sicher wieder ins Wallis fahren ob Winter oder Sommer einfach toll!
Robert
-

February 2019
Location
LuxLax is situated in Lax, Wallis, Switserland
LOCATION
At 1100 meters, Lax is a traditional Wallis village close to the Aletsch glacier. Lax is easily accessible in both winter and summer by both car and public transport
DETAILS
Spittel 37
3994 Lax
Zwitserland
Phone: +31 418 516 088
Email: info@luxlax.nl